European Network of regional Logistics Competence Centers
The main task of the network is the international exchange of REGIONAL experiences and knowledge between its paticipants and the promotion of a higher level of cooperation with European institutions.
This is ensured thanks to the REGIONAL approach in transport and logistics and by bringing together and networking political and logistics key players; 
The Open ENLoCC member institutions each hold a huge amount of regional logistics knowledge. Furthermore, typically each is a specialist in one or more topics, with a reputation across Europe.
logistics, Network, Competence Centers
The members of Open ENLoCC work together on common projects with the aim to develop the REGIONAL economy by solving infrastructural, organisational and technological problems of logistics and transport.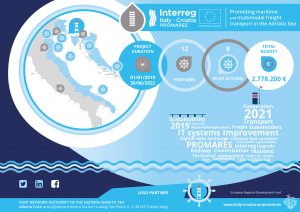 EU Review SPECIAL Issue 2022/2: The Promares Pilots THE EUROPEAN REVIEW OF REGIONAL LOGISTICS Dear Readers, The new issue of
Read More »
EU Review Issue 2022/1 THE EUROPEAN REVIEW OF REGIONAL LOGISTICS Dear Readers, The new issue of the "European Review of
Read More »
European Review of REGIONAL Logistics
Our journal is focused on the last logistics topics in our REGIONS. 
The main aim is to share experiences from Members and from the Transport Community. Each issue is related to specific contents and give you an idea of the work done from our Members. Another reason to JOIN US!
EUROPEAN REVIEW OF REGIONAL LOGISTICS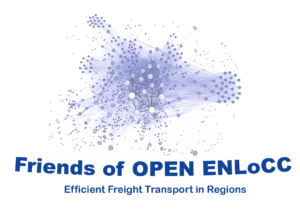 It is possible to follow directly the activities of the Network, even if you are not a member.
Fill in the form to become a FRIEND OF OPENENLOCC
The founding of the network was financed in part through the Interreg IIIc programme of the European Union. Now the network is self-supporting through membership fees and activities.
Open ENLoCC invites other regional competence centres in the field of logistics to join
Stay up to date.