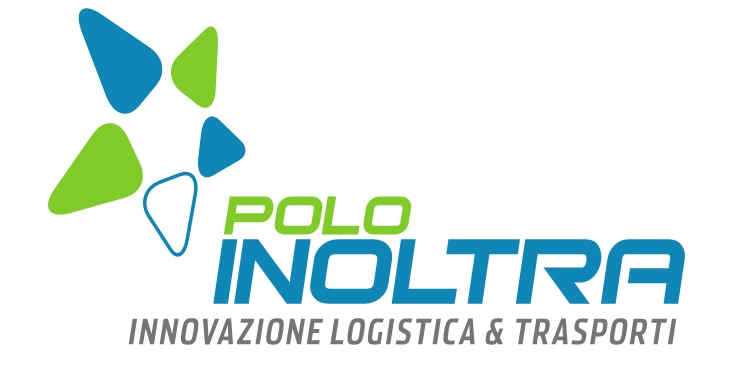 OPEN ENLoCC Network is glad to inform that Polo Inoltra decided to officially join our family.
Although it joined officially during summer 2022, here is the interview after the entrance approved by the Members of the General Assembly!
Below you can read a short interview made by the President of OPEN ENLoCC.
POLO INOLTRA is a cluster for innovation in logistics and transport system situated in the Abruzzo region. INOLTRA was born in 2012 on an initiative of the European community aimed at promoting new aggregation networks between companies, universities and research institutes sharing integration of actions and objectives. The acronym INOLTRA stands for: INnovation for Organization of Logistics and TRAnsport. INOLTRA offers a new model of business intended to create new tools for logistics management with reference to both the goods and passenger compartments. Network, integration, research and innovation, specialized training, internationalization are the basis of the sustainable development in the near future and the key components of INOLTRA's mission. Specifically, INOLTRA is a Limited Liability Consortium Company, legitimised by the Decree 03/27/2008 n. 87 of the Italian Ministry of Economic Development, and by the EU REG 651/2014. INOLTRA carries out research activities and implements technological prototypes with special reference to innovation in Sustainable Mobility – transport and logistics sector of goods and people. INOLTRA represents a reference in sector-specific regional policies and aspires at becoming a place where companies will find answers to the needs of technological innovation, in order to maintain and increase their competitiveness and respond to the challenges of a market that requires ever greater attention to customers, quality of service and management cost-effectiveness.
INOLTRA consortium is made up of over 60 member companies, some of which are extra-regional ones: it is an aggregation of small, medium and large enterprises committed to collaborate in a key sector that alone provides essential services to all economic sectors. In detail, the consortium includes the main regional Local Public Transport companies (both public and private), road and rail freight transport companies, logistics companies, large regional infrastructures such as the Abruzzo Interport and the Abruzzo Airport, port services companies, training centers, as well as business, technology and financial services companies. The structure of INOLTRA is integrated by a network of research centers, university departments based both in Abruzzo and at a national level, international training institutions and sector-specific stakeholders. INOLTRA's double objective is to promote a transport policy focused on sustainable mobility and to harmonise the existing co-modality transport systems and the European standards of intermodality systems, by optimising the ICT resources.
Focus on freight transport and regional contexts
INOLTRA's headquarters are located in the Abruzzo Freight Village of Manoppello (PE). Since its creation, the innovation cluster has operated in the field of Green Logistics and smart technologies related to transport systems. Particular attention is paid to technologically advanced services, economies of scale and regional business networks. All actions of Polo INOLTRA are targeted to adapt the regional competitive context to the Innovation, Sustainability, Research and Development priorities set by the EU Cohesion Policy 2021-2027 in terms of:
Research, Development and Technology Transfer of IT systems and products aimed at optimising the supply chain and logistic processes for effective, inter-operational and integrated mobility, by implementing both global satellite management systems and security and control systems related to logistic and transport services.

Research, Development and Technology Transfer of innovative programs aimed at reducing harmful atmospheric emissions of Co2, CH4, N 2 O, HFCs, PFCs, SF 6, lowering the noise pollution thresholds and implementing an internal exchanging system of emissions amounts.

Strengthening the competitiveness of companies on regional, national and international markets.

Specialised training and Innovation of processes.
INOLTRA members are aware that sustainable mobility can only be achieved through a radical change in the transport system. This is why all projects are focused on transport research, far-reaching innovation as well as on Europe-wide greener, safer, more reliable and smarter transport solutions. Research and innovation activities promoted by INOLTRA at a regional level bring about advances for all transport modes, thus achieving key EU policy objectives, while boosting economic competitiveness, supporting the transition to a climate-resilient, energy-efficient and low-carbon economy, and maintaining global market leadership.
Why you decided to join our Network?
Polo INOLTRA is interested in joining OPEN ENLoCC community with the aim of starting and strengthening the cooperation partnerships between companies operating directly and indirectly in the transport and logistics sectors. More specifically, INOLTRA aspires to work together with OPEN ENLoCC members in order to deal with the organization, definition, implementation and management of European projects focused on freight transport and sustainable mobility solutions, including those aimed
at strengthening and / or integrating existing business networks. In addition, joining OPEN ENLoCC network could help INOLTRA to exchange successful experiences and practice both at regional and international level, in order to test and transfer them in Abruzzo region.
Why your focus is at regional level
INOLTRA cluster is composed of companies operating in the freight and passenger transport system (road transport, sea transport and public transportation), start-ups and related services. They are all public and private companies that deal with logistics and mobility in the Abruzzo region and in Italy. With reference to the freight transport system, Polo INOLTRA is promoted by market leaders such as the FAS- DHL Group and its sub-consortia and Sangritana S.p.A. (intermodality). The cluster represents 80% of regional public and private public transportation operators. Other consortium members are ISFORT, University of L'Aquila, La Sapienza-CTL University of Rome, Logistics Association of Sustainable Intermodality (ALIS), Authority Port System of the Central Adriatic Sea, Chieti-Pescara Chamber of Commerce, Industrial Association of Chieti-Pescara ('Confindustria'), National Confederation of Craft industries and Small and Medium-Sized Enterprises ('Confartigianato'), 'Gal Costa dei Trabocchi' Consortium, 'Tourism Innovation Hub', 2020 Transport Cluster, ISFORT, UNI, etc.
Here is a list of the most relevant projects implemented by INOLTRA on a regional scale so far:
  2014-2017 – A.R.A.L.D. – AUGMENTED REALITY APPLIED TO LOGISTICS
3D software related to the intelligent management of goods from the warehouse inflow to the last mile delivery (financed by the Abruzzo POR FESR fund programme 2007-2013). Main partners: Di Cosimo Group (Freight forwarding company), Ud'ANET (IT Services company), University of L'Aquila, La Sapienza University of Rome.

  2018-2020 – PTP NET FOR LOG-POLO FOR TRAINING IN LOGISTICS
Professional and Technical Cluster for Logistics of goods and people aiming at developing sector-specific guidance strategies, alternance training and apprenticeship. The project involves a partnership between schools, companies and research centres. It is financed by the Abruzzo POR ESF 2016-2018 Fund Programme.

  2018 – ITS MO.ST – HIGHER TECHNICAL INSTITUTE FOR SUSTAINABLE MOBILITY
Technical and Vocational Post-Graduate School offering specialised courses in the field of transport and logistics. The courses lead to the Diploma of High Level Technician in the Mobility of People and Goods – corresponding to the Level V of the European Qualification Framework. ITS MO.ST is a Participatory Foundation cooperating with university departments, research institutions, local authorities, schools, training centres, enterprises and the labour market. It is an ongoing and permanent project.

2019-2020 – TRABOCCHIMOB
Innovation project focusing on tourism mobility survey, data analysis, experimental development of ticket booking and infomobility platforms. Core activity: developing sharing and multimodal services (bus-bike; train-bike). The project has been implemented in partnership with the Chieti-Pescara Chamber of Commerce, the Higher Technical Institute ITS MOST and the'Gal Costa dei Trabocchi' Consortium.

2020-2022 – HUB FOR CITIES – PON SMART FACTORY 4.0
Research & Development project involving the implementation of the SHELTER prototype (new storage and transport system) aimed at developing intelligent warehouses. The project is promoted by Abruzzo FCA_IVECO company and combines Applied Robotics with New Distribution Processes.
In the near future, strengthening sector-specific partnerships at a regional level will be the main role played by INOLTRA, with the aim of putting into practice a number of priorities set by the European Fund Programme for Regional Development (FESR) 2021-2027. In particular, INOLTRA future plans will be focused on the following FESR priorities:
Priority 1. Research, competitiveness and development. Promoting the regional smart specialization strategy by:
supporting research, innovation, development and technology transfer processes

strengthening the sustainable growth and competitiveness of SMEs

developing skills for smart specialisation, industrial transition and entrepreneurship
Priority 2. Strengthen digital connectivity.
Promoting energy efficiency and reducing greenhouse gas emissions by:
waste prevention, recovery and recycling

businesses circular economy

sustainable tourism

sustainable urban mobility
Priority 5. Rebalancing Abruzzo for widespread well-being.
Promoting integrated and inclusive social, economic and environmental development, culture, natural heritage, sustainable tourism and safety in urban areas by:
restoring the social, cultural, touristic and environmental structure

 
What is your experience in development of EU Projects
Since its creation, Polo INOLTRA has participated in and developed several EU Projects related to the development of innovative solutions and technology transfer in the field of transport and green logistics. The most important ones are listed below.
2019-2021 – 'DigLogs' (Digitalising Logistics processes), project funded by Interreg Italy – Croatia Programme (Priority Axis: maritime transport). The specific objective of the project is to create the necessary concepts, technological solutions, models and plans to establish the most advanced digitalised logistic processes for multimodal freight transport and passengers' services in the Programme Area. The project is focused on thedevelopment of key deployments roadmaps to increase the competitiveness of multimodal transport services and the harmonisation of passengers' services. Besides Polo INOLTRA, the main partners are: University of Rijeka, University Of Trieste, FORWARD Scarl, Central and Northern Italy Adriatic Port System Authority, Croatian Port Authorities, CFLI of Venice, Chamber of Commerce of Marche, Veneto, Emilia Romagna and Trentino regions, ICT Research Centres.
2021 – 'Life 3H' project promoted by the Abruzzo Region. 'Life3H' project has received funding from the LIFE Programme of the European Union and aims to set up, demonstrate and exploit 3 Hydrogen Valleys (HV) in central Italy starting with the construction of buses fuelled by excess H2 from local industrial production, thus closing the loop locally. LIFE3H project has partnerships with more than 30 stakeholders involved in the hydrogen sector and has connections with most of the major projects working in the field of hydrogen applied to mobility. The project will demonstrate new transport solutions to increase air quality by reducing emissions, facilitate mobility, economic growth & environmental sustainability in urban and natural areas. INOLTRA is committed in monitoring and disseminating project's results among regional organizations and fostering project's afterlife activities.
2021-2022 – Support to the YEP MED Project's activities involving the ITS MO.ST. students. INOLTRA actively supports the YEP MED (Youth Employment In Ports Of The Mediterranean) project funded by the European Union and promoted by Escola Europea of Barcelona. The project proposes to enrich the Technical and Vocational Education and Training (TVET) by developing three main areas with skills shortages: foreign trade, environment and sustainability, digitization and port logistic operations. The project will develop port-logistics TVET resources adapted to the sector needs, launch learning programmes with job placement programmes and set up partnerships between key stakeholders in the 7 involved countries.
2022 – Participation to the MIMOSA (MarItime and MultimOdal Sustainable pAssenger transport solutions and services) project funded by the Italy-Croatia Programme and promoted by Abruzzo Region. The project aims at creating a Sustainable Mobility Quality Partnership Group, engaged in the development of a pilot action intending to verify the feasibility of a low-carbon maritime link between Abruzzo and Croatia by analysing alternative solutions for vessel fueling, such as LNG. Polo INOLTRA is committed in the dissemination of innovation and competitive and synergic development of the sustainable mobility system at a regional level.
2021-2023 – Support to the Erasmus+ for traineeships activities implemented by the ITS MO.ST. INOLTRA, as managing authority of the Higher Technical Institute for Sustainable Mobility (ITS MO.ST), participates in Erasmus project by fostering the mobility and work placement abroad of the enrolled students. The ongoing project involves traineeships to carry out in EU companies and institutions operating in the field of transport and logistics with the aim to help students gain valuable experience in the workplace and acquire technical expertise, while improving their communication, soft and inter-cultural skills.
Other activities at EU level: Participation in the EASYCONNECTING Project, financed by IPA ADRIATIC CBC 2007-2013 aiming at studying all the main infrastructural bottlenecks and transport service in efficiencies in the IPA area in order to find proper solutions and put forward recommendations for policy-makers and national/regional representatives. INOLTRA has been involved in the preparation of the feasibility study on the introduction of ICT practices management systems ship between the ports of Abruzzo and IPA ports. These issues are at the core of future developments of the whole Adriatic area where too many disparities and structural weaknesses remain between different States and Regions.